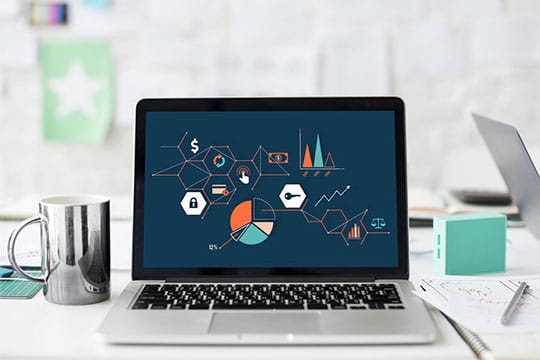 6 Important Elements Of Modern Website Design Of 2018
Having an effective web design is as important as having a website in the first place. There is no use of having a website that doesn't serve any useful purpose. But the real question is 'how we create a website design that attracts more customers in 2018?'Gone are the days when websites used to be all fancy. Web designers are focusing more on functionality and usability in this day and age. A more functional website would help to increase conversions.
Here are 6 major elements of modern website design of 2018:
1) Minimal Design

Minimal design is an essential element of a modern website design. Lesser the components, better the website. This structure can be implemented to any style of website.
It is important since it helps to create more clarity and focus for the users of the website. It helps them stay focused on the relevant content and makes the navigation simpler and easier.
Even the less tends to appear more with minimal design. Balancing the different components increases the concentration of the user, hence leading towards more conversion.
The apple product page for iPad can be a great example of minimal design. Check how you can use minimal texts and images in your design and still attract buyers.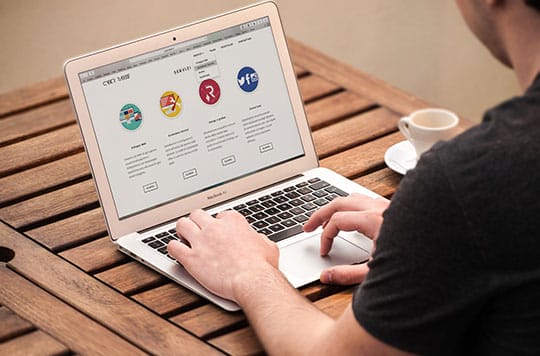 2) Mobile Friendly

This is one of the most important elements of modern web design since many users nowadays use mobile phones to use the Internet. You may be losing on a lot of customers if your website is not mobile friendly.
It is imperative for your website to be responsive on mobile phones as the statistics suggest so. Make it accessible on mobile devices so more potential customers can use them. This would ultimately result in larger profits.
Today's almost all modern websites comes with a responsive design. Still, to check the differences, you can check the website of Dropbox from your computer as well as from smartphones and tablets.
3) Effective Typography

There is no use of adopting typography that cannot be understood by most of the visitors. Modern website designs have clean, safe and bold typography. Here are some of the elements of modern typography that all websites in this day and age must contain:
Web-standard fonts.
The size of the text must be correct. Anything too large or too small wouldn't work.
The line-spacing must be adequate so that the user can read it properly.
The usage of colored fonts must be limited. Don't try to make it too much colorful.
A good example of effective typography can be found on the propillo website. Check how they have used the fonts in their entire theme.

4) Machine Learning

This is one of the emerging trends that have gained a lot of popularity in the past recent years. Artificial intelligence is growing at an exponential rate. Bots can play a vital role in the way users interact with technology.
Incorporating machine learning in the way website is an amazing way to lure in more customers. Use this technology to allow customers to interact more efficiently and effectively on your website. This will make their purchasing process easier which would ultimately lead to more customer loyalty.
The new version 2 of reCaptcha uses machine learning datasets to solve many hard AI problem. It is a good example of machine learning in modern website design.
5) Full-Screen Background Videos

You would have come across some websites where custom videos are playing in the background headers. This is another modern trend in website design that has gained popularity over the time.
Background videos on the websites can be achieved through hard coding done on CSS and HTML. You can also discover a number of plugins to help you create background video that can be pretty much attractive.
There are powerful visual editors available as well that can allow you to incorporate this aspect into the website design. Make sure you avail this facility in an innovative manner.
Here is an example that you can see on the Diesel website. You can check the background video that is playing in a loop.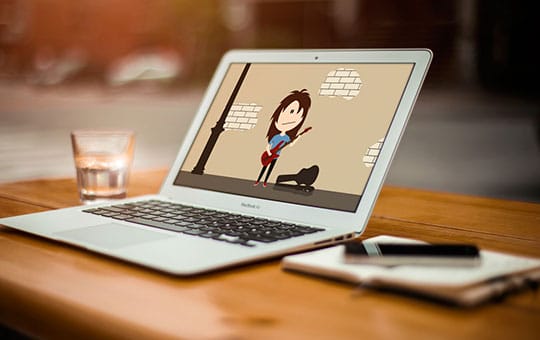 6) Security Update

This is one of the most important elements of modern website design since the hackers are always looking for breaches in the website to have access to information for their undue benefit.
Hackers are smarter than before and it has become essential for websites to handle customer's personal information in a safe and secure manner. Having security updates in place can instill trust in the customers. Make sure the security measures are consistent throughout. Make the changes as soon as new security updates are out there in the market. This would ensure a secure visit to the customer.
It is recommended that every website owner (eCommerce or non-eCommerce) should use SSL on their website.
The Bottom Lines

Here were 6 essential modern website design elements that every designer must incorporate into the website. In the end, it is all about fulfilling the needs of people who are consuming your content. These elements are necessary to maintain a worthy and lively experience for the customer. However, this is not an exhaustive list. There are other elements as well but these are the most important of all.
Call Elkmont Media for all of your digital marketing needs, including: social media, website design,SMS, text message marketing, video, and email marketing.
Comments are closed.